In your extension marketplace, you have two different kinds of users:
Users that log directly into your platform
Users who are developers who build extensions to be used with your platform
Platform: User Login​
Login Box​
The first important piece is configuring how users will log into your platform. Separately from how users log into the third party platform extensions and access control for their resources, they need to be able to log into your platform.
Your platform will redirect users to the Authress Managed Login screen. This screen is configurable in the Authress Management Portal.
You can configure the Login box styles to match your Brand experience: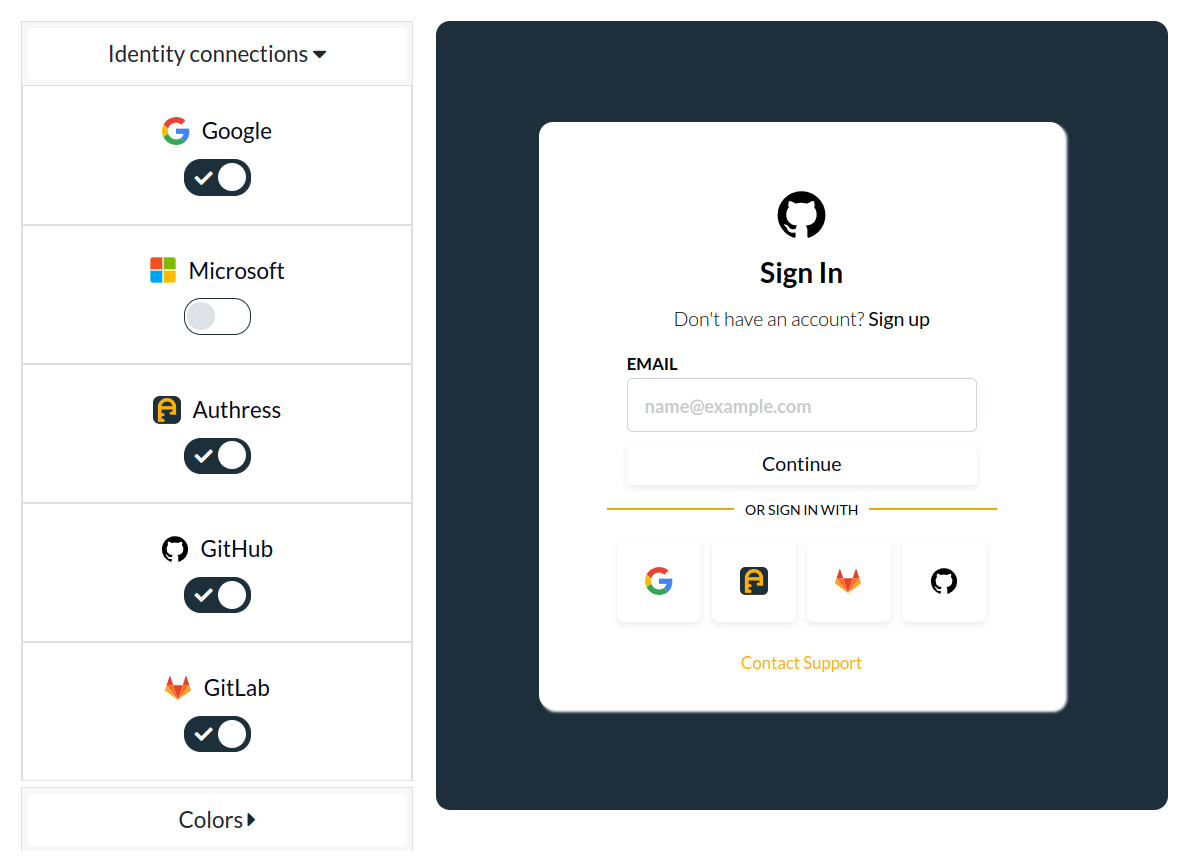 Tenants​
Your users' accounts each are grouped into the tenant they belong to. When a customer signs up, you have the opportunity to create a new Authress Tenant. Each Tenant represents a different customer, and each tenant can have its own dedicated SSO login strategy. While most tenants will use one of the common login mechanisms, some will will bring their own corporate IdP. Tenants provides the way to identify and secure these login mechanisms within Authress.
Specifically, when a new tenant is created, the customer owner can also create a new Authress Identity Connection which stores the configuration that tenant needs to log in. Each tenant can have its own strategy for authentication. For how to configure tenants and custom user SSO, see Tenants and organization management.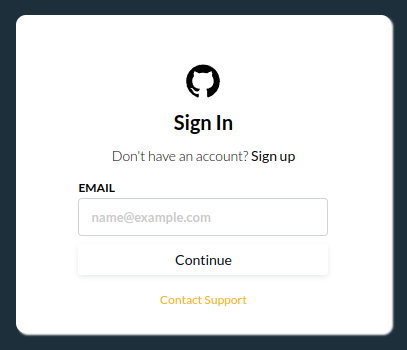 Depending on your configuration and the user's corporate SSO setup, this will be the default user sign in experience. This is a global configurable screen that enables you to pick your preferred connections and let the user enter their SSO domain. Depending on your customer's preferred integration options you can enable this dialog to fix your needs. With this users can successfully log into your platform directly.